Imagine this: You're sitting at your desk, and suddenly, your screen goes dark. You've been hacked. This scenario is becoming increasingly common in our digitally-driven world. Cybersecurity threats are on the rise, challenging individuals and businesses alike. Furthermore, cyberthreats seem to grow more sinister by the day. But what if Artificial Intelligence (AI) could be deployed to counter attacks and keep data safer?
As the digital world evolves, so do the methods to protect it. AI in cybersecurity is no longer a futuristic concept; it's a critical part of our present-day digital defense strategy. This article explores the rise of cybersecurity threats, how AI serves as an unseen yet powerful ally in protecting data, alongside a look at the latest advancements in the field and the recent news from the White House related to AI and Cybersecurity. Let's dive in.
The Rising Cybersecurity Threats
Picture this: You're in a city where, every day, someone's home is invisibly intruded upon 26,000 times. That's the startling reality of our digital world. Cybersecurity threats are not just numbers in a report; they're like uninvited guests barging into our digital homes every three seconds.
Yes, in the digital age, cyber threats are an ever-looming risk. Phishing, malware, and ransomware are just a few examples of the sophisticated attacks that are becoming more frequent. The consequences of these breaches are devastating, ranging from personal data loss to crippling financial damages for companies of all sizes and individuals.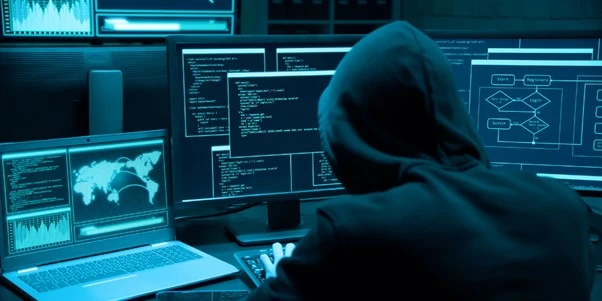 Understanding AI in Cybersecurity
Remember when cybersecurity was a purely manual effort? Those days are long gone. With threats exponentially rising, relying solely on human responders is impractical.
At its core, AI involves machines performing tasks that typically require human intelligence. In cybersecurity, AI steps in as a dynamic ally. Unlike traditional methods, AI proactively detects threats and learns from them, offering a level of automation and efficiency previously unattainable.
So, how exactly is AI being leveraged to halt cyberthreats? Its applications span the full attack sequence...
Detection: AI analyzes network activity and quickly flags anomalies suggesting a breach. No threat goes unseen.

Investigation: Once alerts are triggered, AI gathers forensic data to determine threat severity and targets impacted.

Response: Based on threat insights, AI can automatically deploy countermeasures like shutting down access to contain damage.

Recovery: AI helps assess damage, tighten vulnerabilities, restore data and endpoints to rapidly recover normal operations.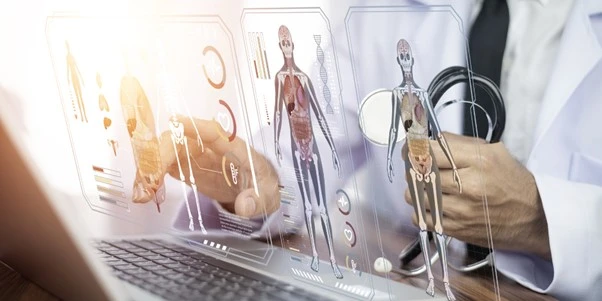 Advancements in AI Cybersecurity
AI's impact on cybersecurity is evident across various sectors. Financial institutions use AI to detect unusual transaction patterns, potentially preventing fraud. Healthcare organizations leverage AI to safeguard sensitive patient data. An emerging trend is the use of AI in threat intelligence, predicting and neutralizing attacks before they occur.
Let's explore the top 10 companies leading the charge in AI Cybersecurity in 2023:
Microsoft: Enhanced automated investigation and remediation capabilities in cybersecurity through the integration of Hexadite's technology into Windows Defender Advanced Threat Protection.

IBM: Watson for Cyber Security augments security operations centers by processing vast amounts of cybersecurity data for threat analysis.

FireEye: Introduction of MalwareGuard in FireEye Endpoint Security, leveraging machine learning for improved malware detection and prevention.

Palo Alto Networks: Emphasis on AI and machine learning for analyzing data, recognizing attack patterns, and providing rapid incident response.

Darktrace: Enterprise Immune System technology uses unsupervised machine learning to detect network anomalies suggestive of a breach.

Sophos: Integration of Invincea's machine learning technology for enhanced malware and ransomware detection in its endpoint protection portfolio.

Cynet Security: 360 AutoXDR platform employs AI for a comprehensive cybersecurity protocol, aiding in vulnerability scanning and response coordination.

Vectra AI: AI deployment to detect cyber attacks in real time, automating tasks typically performed by security analysts.

Securonix: Using big data and machine learning for tracking user behaviors and detecting threats and fraud, focusing on cloud and cyber threat security solutions.

Cyware: AI-enabled products for threat intelligence and response, including the Cyware Threat Intel eXchange (CTIX) for scanning data-sharing and security measures.
Challenges and Considerations
Despite its promise, AI in cybersecurity is not without challenges. Ethical concerns about AI decision-making processes and user privacy remain topics of debate. Organizations also face hurdles integrating AI into their existing security frameworks. Looking ahead, AI's evolution in cybersecurity hinges on addressing these challenges effectively.
To leverage AI in your cybersecurity strategy, start by educating yourself and your team about AI tools and their benefits. Resources like the National Institute of Standards and Technology (NIST) offer guidelines for implementing AI in cybersecurity. Also educate yourself and be aware of the Government announcements on AI and Cybersecurity strategies.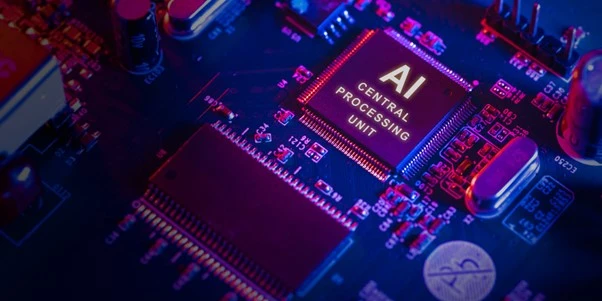 The White House's AI Factsheet: A New Chapter in Cybersecurity
The recent AI Factsheet announcement by the White House marks a significant step in AI and cybersecurity. It outlines new standards for AI's development and implementation, ensuring a safer digital environment for all. This move by the government underscores the growing importance and integration of AI in cybersecurity strategies.
Let's review the key aspects below:
AI Safety and Security: The Executive Order by President Biden aims to ensure that Artificial Intelligence (AI) is used safely and responsibly in the United States. It sets new standards to make sure that AI doesn't harm people's privacy or safety.

Rules for AI Development: The order introduces rules and guidelines for creating and using AI. These guidelines are designed to prevent risks that could arise from AI technology, especially those that could affect national security or public health.

Testing and Reporting Requirements: Companies that develop powerful AI systems are required to conduct thorough safety tests and share the results with the U.S. government. This step is to ensure that any potential risks are identified and addressed before the AI systems are used widely.

Monitoring and Standards Development: The order involves setting up teams and processes to continuously monitor AI developments and enforce safety standards. This includes the National Institute of Standards and Technology (NIST) developing rigorous testing procedures and the Department of Homeland Security applying these standards to important sectors.

Preventing Misuse in Biological Research: There are also measures to prevent the misuse of AI in creating dangerous biological materials. Agencies funding life science research will set standards to manage risks that AI might pose in this field.

Combating AI-Enabled Fraud: The order takes steps to protect people from being deceived by AI-generated content. It involves creating methods to identify AI-created materials, ensuring people can distinguish between what is real and what is generated by AI.
Conclusion
In the ever-evolving landscape of cyber threats, AI stands as an indispensable ally. These top 10 advancements in AI cybersecurity showcase a world where technology is not just a tool but a partner in our fight against digital threats. As we continue to integrate AI into our cybersecurity strategies, we move towards a future where our digital lives are more secure.
Now is the time to embrace these advancements. Stay informed, adapt to the changing digital world, and consider integrating AI-driven solutions into your cybersecurity strategies. Together, we can create a safer, more secure online world.
Let's not wait until it's too late; the future of our digital safety depends on the actions we take today. Let's GO!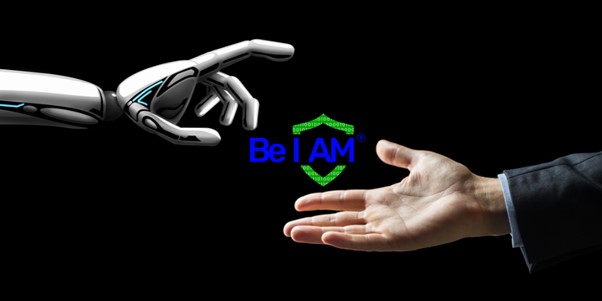 FAQs:
How Does AI Enhance Cybersecurity for Small Businesses?
AI offers cost-effective, scalable solutions for small businesses, automating threat detection and response, thereby reducing the need for extensive cybersecurity teams. AI systems can quickly identify and neutralize threats, offering real-time protection against malware, ransomware, and phishing attacks.
Can AI Predict Future Cybersecurity Threats?
AI can analyze trends and patterns from vast amounts of data, helping predict potential cybersecurity threats before they occur. By learning from past incidents, AI can forecast future vulnerabilities, allowing businesses to proactively strengthen their defenses.
What Are the Limitations of AI in Cybersecurity?
AI's effectiveness depends on the quality of data and learning models. It may not always distinguish between normal and malicious activities, leading to false positives or negatives. Additionally, AI systems require continuous updates to keep up with evolving cyber threats.
How Does AI Respond to Zero-Day Exploits?
AI analyzes system behaviors and patterns to identify anomalies that could indicate zero-day exploits. By continuously learning from network activities, AI can detect and respond to these unknown threats faster than traditional security measures.
Is AI Cybersecurity Affordable for Individual Users?
While some advanced AI cybersecurity solutions can be expensive, there are increasingly affordable options available for individual users. Many consumer-grade antivirus and security software now incorporate AI elements to enhance protection.
How Can AI Improve Identity Theft Protection?
AI can monitor online activities and financial transactions for unusual patterns that might indicate identity theft. It uses predictive analytics to flag suspicious activities, such as unauthorized account access or transactions, helping to prevent identity fraud.
What Role Does AI Play in Secure Online Transactions?
AI enhances the security of online transactions by analyzing user behaviors and transaction patterns for signs of fraud. It can authenticate user identities and verify the legitimacy of transactions in real-time, reducing the risk of financial fraud.
Can AI Completely Replace Human Cybersecurity Experts?
While AI significantly augments cybersecurity capabilities, it cannot fully replace human experts. Human oversight is crucial for interpreting AI findings, making complex decisions, and providing creative solutions to sophisticated cyber threats.
How Does AI Detect and Prevent Phishing Attacks?
AI uses natural language processing and machine learning to analyze emails and web content for signs of phishing, such as suspicious links, sender information, and message content. It can recognize and block phishing attempts more effectively than traditional methods.
What Are the Ethical Considerations of Using AI in Cybersecurity?
Ethical considerations include concerns about privacy, as AI systems often require access to large amounts of data. There's also the risk of bias in AI algorithms, which must be addressed to ensure fair and unbiased cybersecurity measures.